Our Mission
The NEDC Kiwanis Club is committed to building a community of people passionate about serving the children and communities in Garland, Rowlett, & Sachse.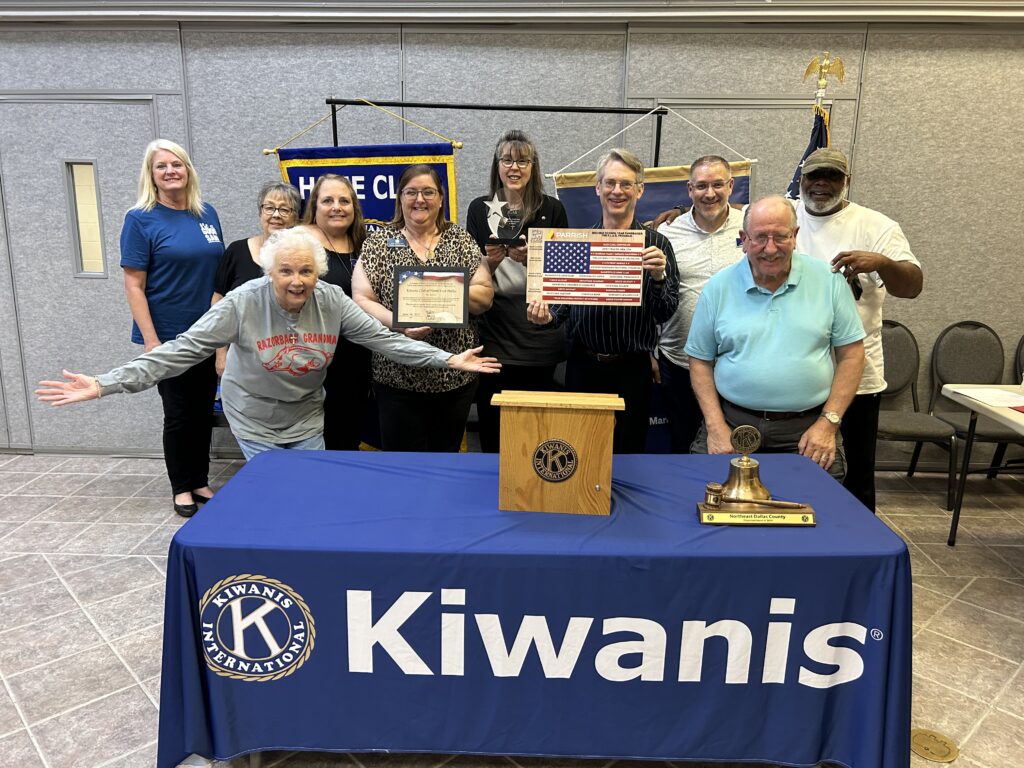 We provide a variety of practical service projects, opportunities to make a positive impact in the lives of others.
What We Do.
The Northeast Dallas County Kiwanis Club focuses primarily on three things in the three cities we serve:
EDUCATION – we know that the children are our future so we invest in them through a variety of programs at the elementary, middle school, and high school levels.
DISASTER RELIEF PREPAREDNESS – in Texas, families can be impacted by flood, fire, or tornado at anytime. We work to prepare adult and child disaster backpacks and flood buckets to help families in need with immediate assistance of essential toiletries and other items. Items are distributed through local CERT Programs or other agencies as requested.
FEEDING THE HUNGRY – as food insecurity continues to increase and impact low income families and others in need, our members serve at local food pantries and host food drives throughout the year to engage the community in meeting this need.
As a member you can make a direct impact in one or all of these areas, there is something for everyone! We hope you'll consider joining our team or making a donation to support us.
Our Partners