Circle K International is the world's largest student-led service organization for college students. Now in 19 nations, this group is among the most passionate of Kiwanis-family members when it comes to service.

"I pledge to uphold the Objects of Circle K International, to foster compassion and goodwill toward others through service and leadership, to develop my abilities and the abilities of all people, and to dedicate myself to the realization of humanity's potential."

– CKI Pledge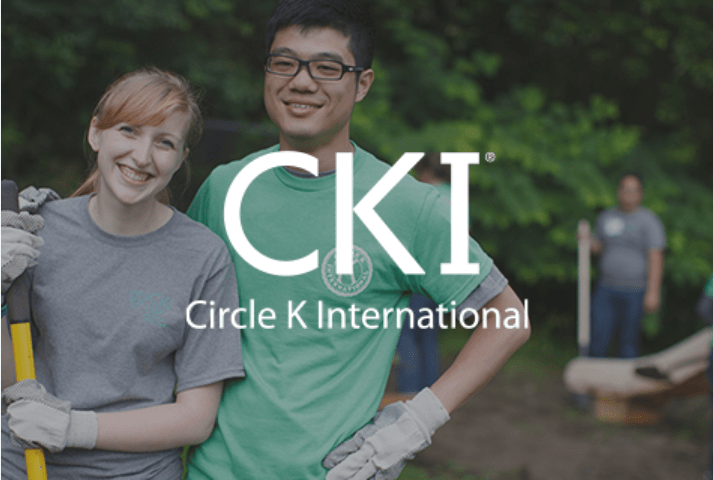 Motto –
Live to Serve. Love to Serve. –
CKI empowers college students through service to local and global communities. In CKI, you'll work with other passionate students to develop leadership skills and make lifelong friendships – all in an inclusive and supportive environment.
CKI members are dedicated to childhood development, environmental justice, serving those who are food insecure or lack housing and mental health. We also partner with UNICEF USA to raise awareness about the need of clean drinking water worldwide.